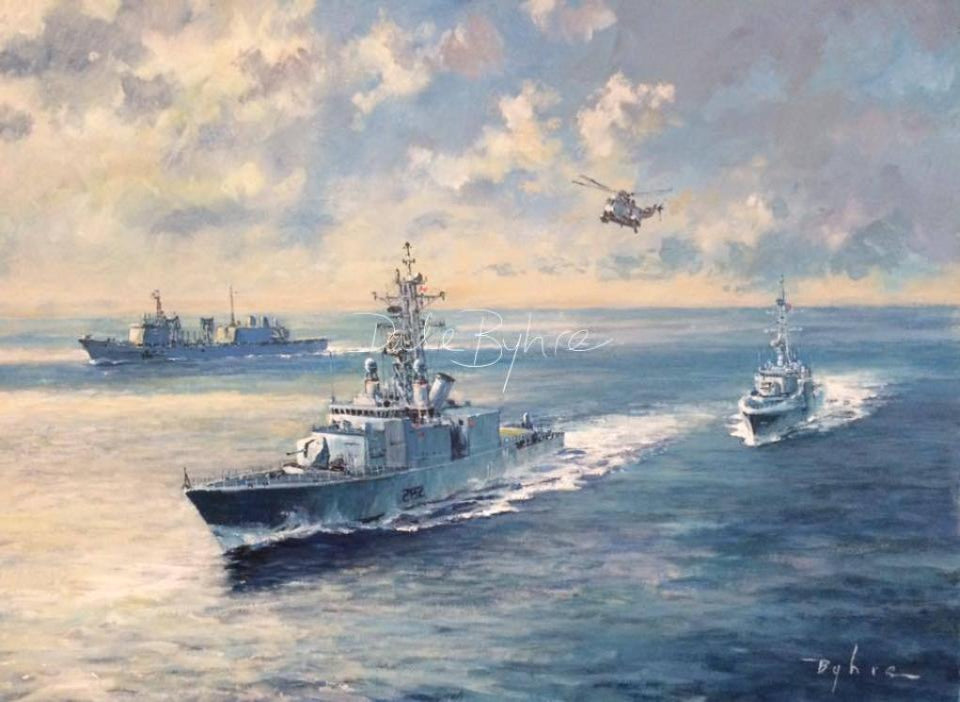 "Bound for the Gulf"
Regular price $1,450.00 Sale
All prices are in Canadian dollars. If you are ordering from the United States, you will be charged in equivalent U.S Dollars based on your current credit card/bank account exchange rates.
The painting depicted is my tribute to Canada's naval contingent deployed as part of Operation Friction, during the 1991 Gulf War. 
Lead by HMCS Athabaskan, the task group also included the frigate HMCS Terra Nova, and the support and replenishment ship HMCS Protecteur. 
14" x 20" are giclee prints on archival paper, limited edition of 150: $150.00
Original 20" x 30" Acrylic on Canvas available.