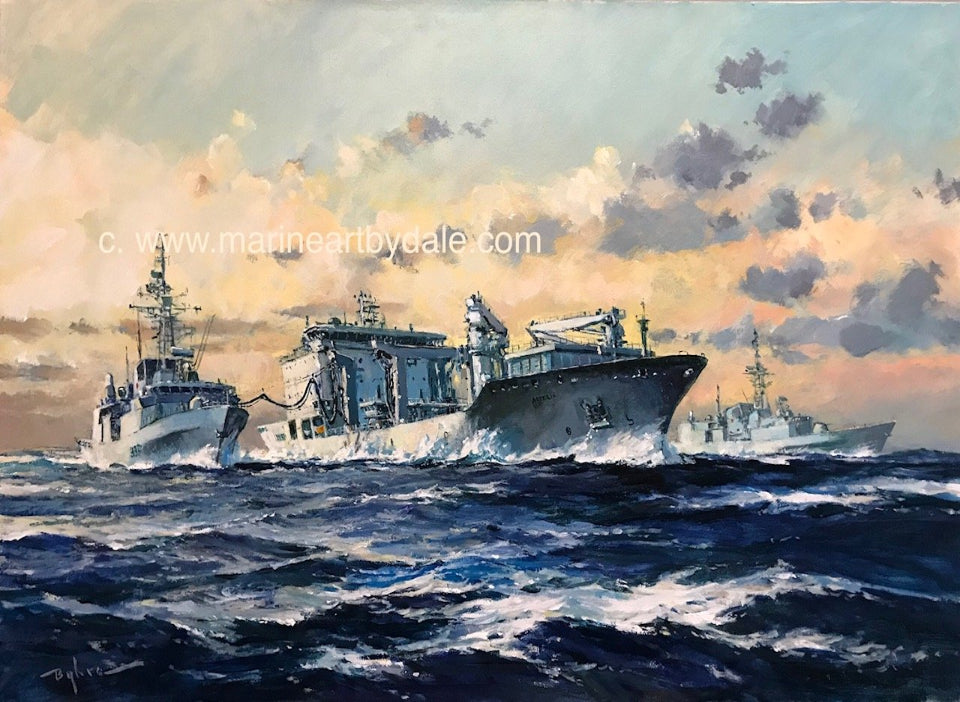 "Sunrise Refuelling"
Regular price $150.00 Sale
All prices are in Canadian dollars. If you are ordering from the United States, you will be charged in equivalent U.S Dollars based on your current credit card/bank account exchange rates.
Two RCN frigates engage in refuelling from the Federal Fleet Services supply ship MV Asterix, during a Pacific deployment.  
14" x 20" (image size) with 1" borders. 

150 limited edition giclee print copies available: $150.00 CAD
Original 20" x 30" acrylic on canvas available: Contact Artist to purchase.