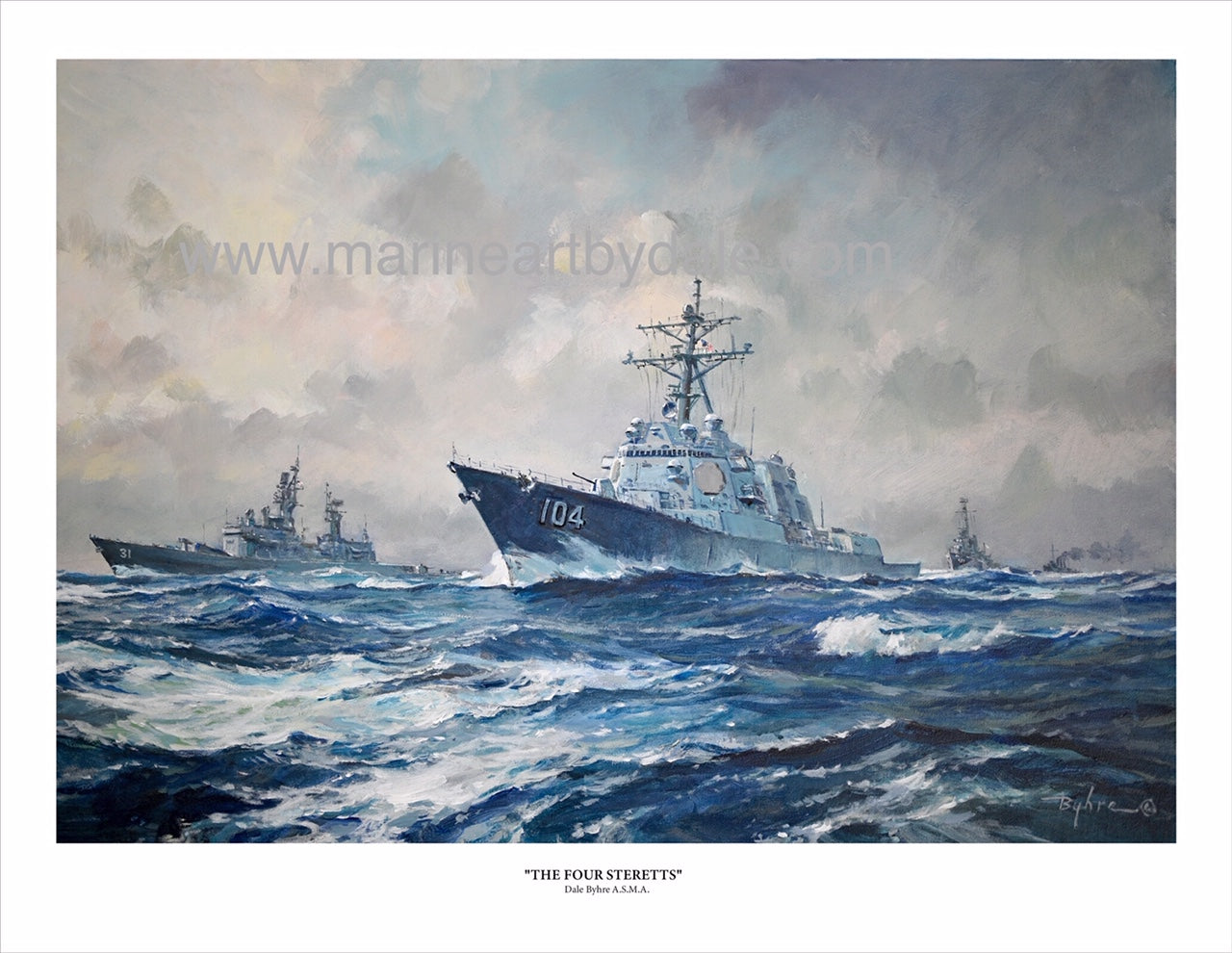 "The Four Steretts"
Regular price $150.00 Sale
All prices are in Canadian dollars. If you are ordering from the United States, you will be charged in equivalent U.S Dollars based on your current credit card/bank account exchange rates.
The guided missile destroyer USS Sterett, is accompanied by the three US Navy ships which previously bore her name.  The gallant legacy of the three former Sterett's is embodied in their current namesake, as like those before, she stays the course in defence of her country. 
14"x 20" image size: $150.00 CAD
Original 20" x 30" acrylic on canvas is SOLD.