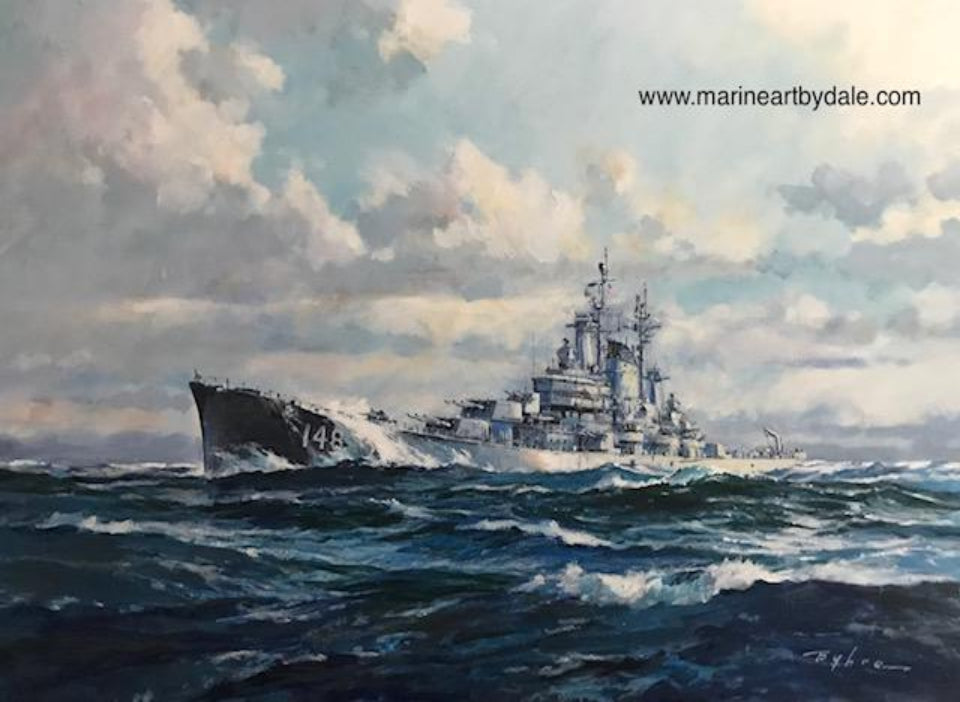 "The Power and the Glory"
Regular price $150.00 Sale
All prices are in Canadian dollars. If you are ordering from the United States, you will be charged in equivalent U.S Dollars based on your current credit card/bank account exchange rates.
The heavy cruiser USS Newport News as she appeared in the early sixties when engaged during the Cuban missile crises.  The painting shows USS Newport News as she steams through heavy Atlantic seas under a breaking morning sky.
140 limited edition prints on archival paper available: 17"x 22" overall with 14"x 20" image size: $150.00 CAD
Original 20" x 30" on stretched canvas available.