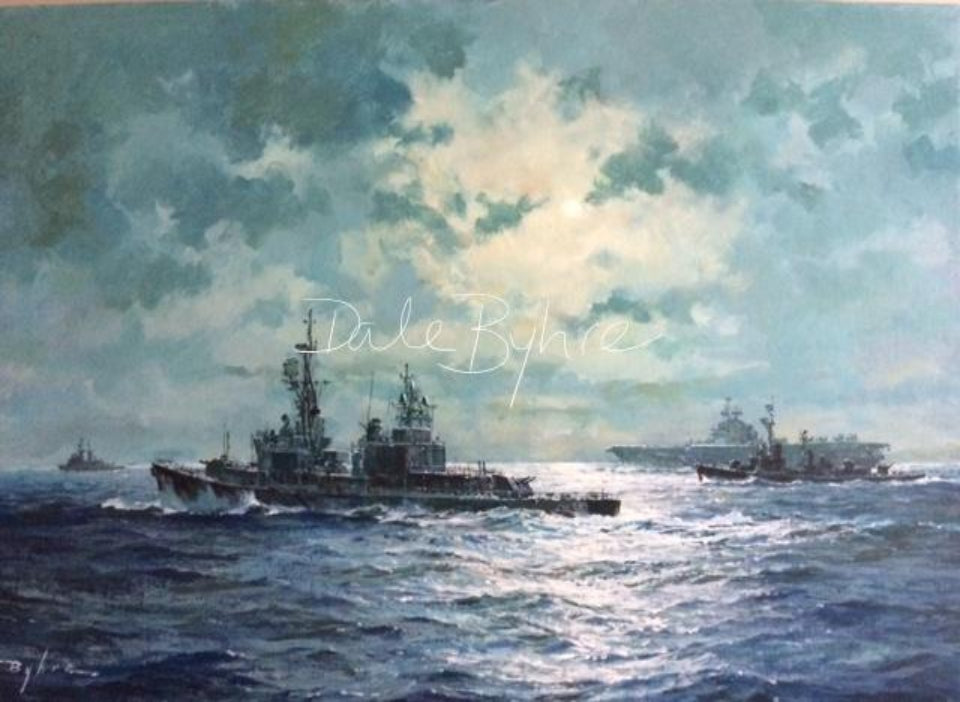 "Under a Tonkin Gulf Moon"
Regular price $113.00 Sale
All prices are in Canadian dollars. If you are ordering from the United States, you will be charged in equivalent U.S Dollars based on your current credit card/bank account exchange rates.
'Elements of Task Force 77, steam under a full moon on Yankee Station in the Gulf of Tonkin.  Four types of ships are represented and they include an Essex class carrier, a Leahy class guided missile 'frigate,' a Forrest Sherman class destroyer and a modernized Fram II, Gearing class destroyer.
125 limited edition giclee print copies available of 14" x 20" with 1' borders: $150.00 CAD