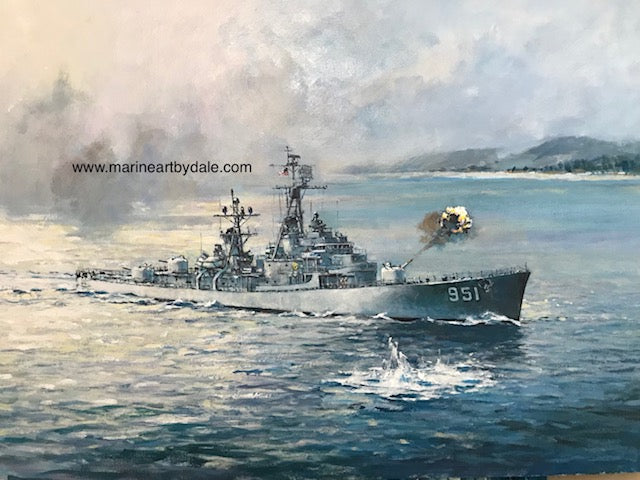 "USS Turner Joy Firing the Last Naval Round in the Vietnam War"
Regular price $150.00 Sale
All prices are in Canadian dollars. If you are ordering from the United States, you will be charged in equivalent U.S Dollars based on your current credit card/bank account exchange rates.
This painting commemorates the last naval round being fired by USS Turner Joy, on January 28, 1973.
14" x 20" are giclee prints on archival paper with 1" border, limited edition of 100: $150.00