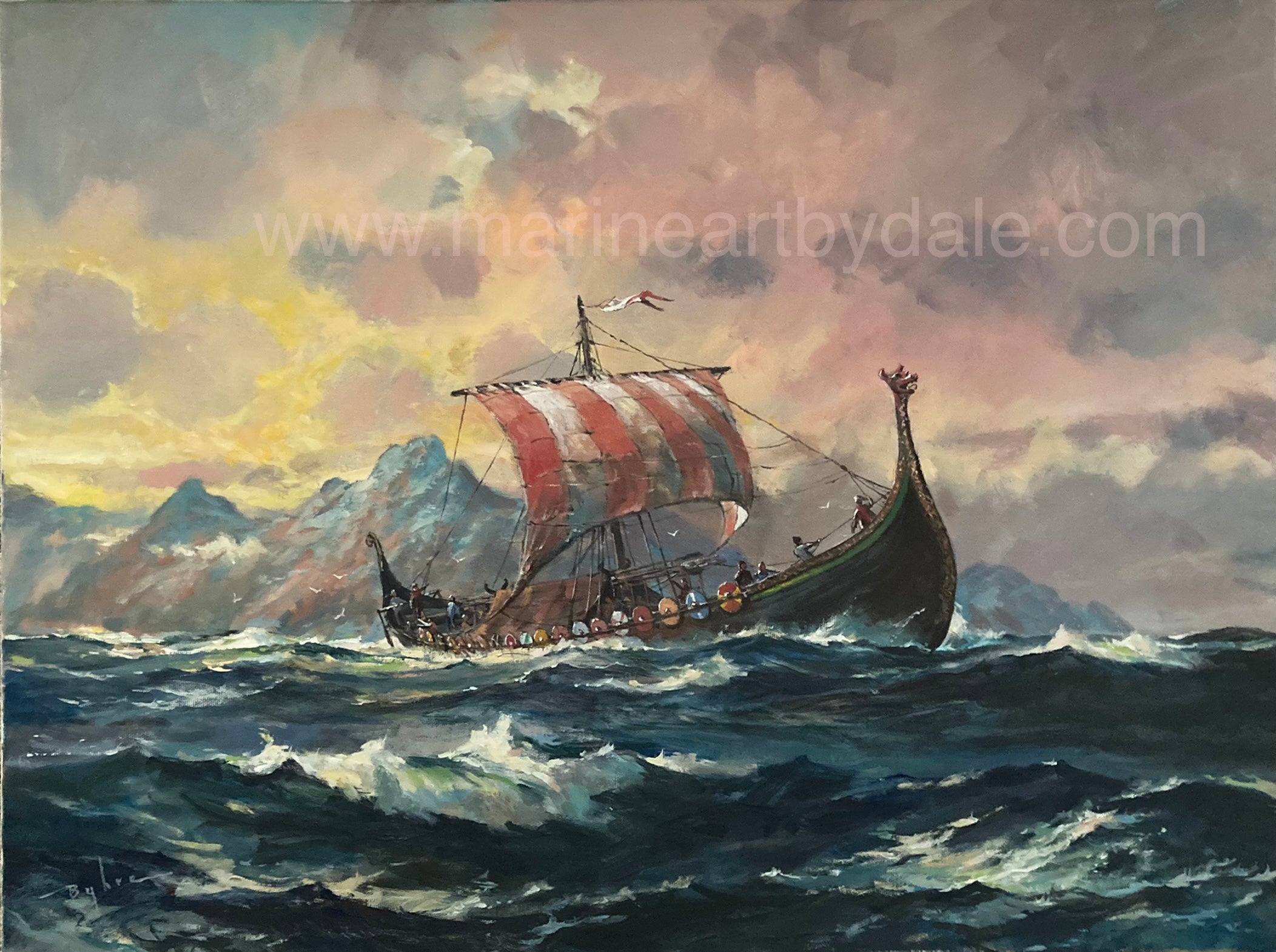 "A Drakkar Under Sail"
Regular price $1,579.00 Sale
All prices are in Canadian dollars. If you are ordering from the United States, you will be charged in equivalent U.S Dollars based on your current credit card/bank account exchange rates.
A Norse long ship, or drakkar, sets out to sea under sail on a voyage of trade and exploration, or perhaps to raid nearby lands.
Overall size:  18"x 24"

Acrylic on Canvas unframed
All shipping costs included to anywhere in the continental U.S.