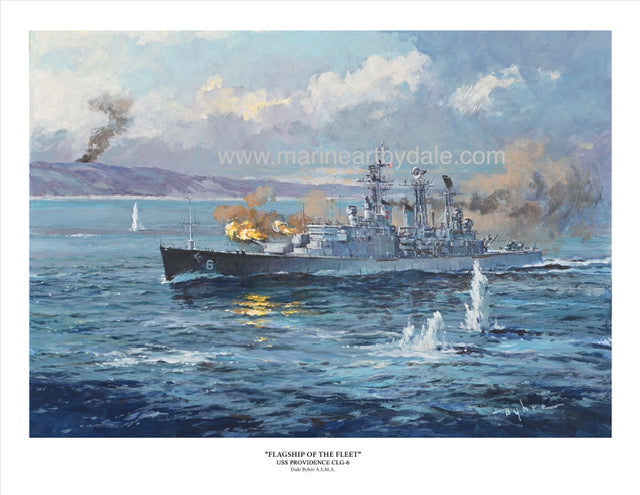 "Flagship of the Fleet"
Regular price $150.00 Sale
All prices are in Canadian dollars. If you are ordering from the United States, you will be charged in equivalent U.S Dollars based on your current credit card/bank account exchange rates.
The guided-missile cruiser USS Providence CLG-6, in Action off the coast of Vietnam.  From a private commission.
14" x 20" are giclee prints on archival paper with 1" and 2" borders: limited edition of 150: $135.00 CAD.
Original has been sold