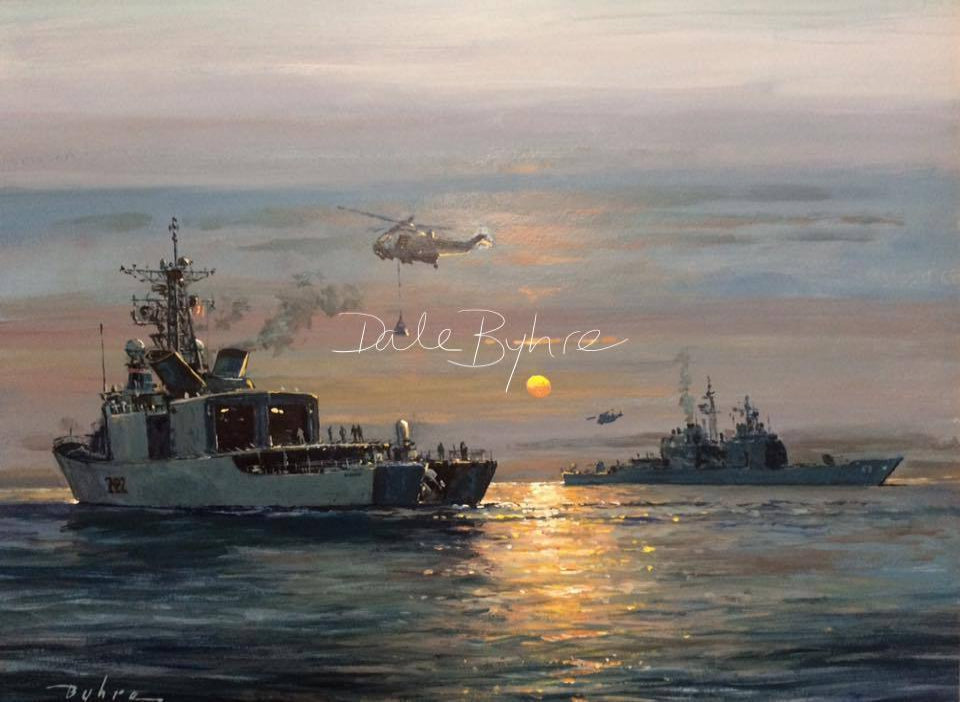 "Rendering Assistance"
Regular price $750.00 Sale
All prices are in Canadian dollars. If you are ordering from the United States, you will be charged in equivalent U.S Dollars based on your current credit card/bank account exchange rates.
This work depicts HMCS Athabaskan providing aid and assistance to the cruiser USS Princeton after the ship was damaged by a mine detonating nearby on Feb. 18, 1991. HMCS Athabaskan was part of Canada's naval contribution to the Gulf War, and was specifically requested to assist the Princeton by her commanding officer.
14" x 20" are giclee prints on archival paper, limited edition of 150: $150.00 CAD.
Original 16" x 20" Acrylic on Board available.