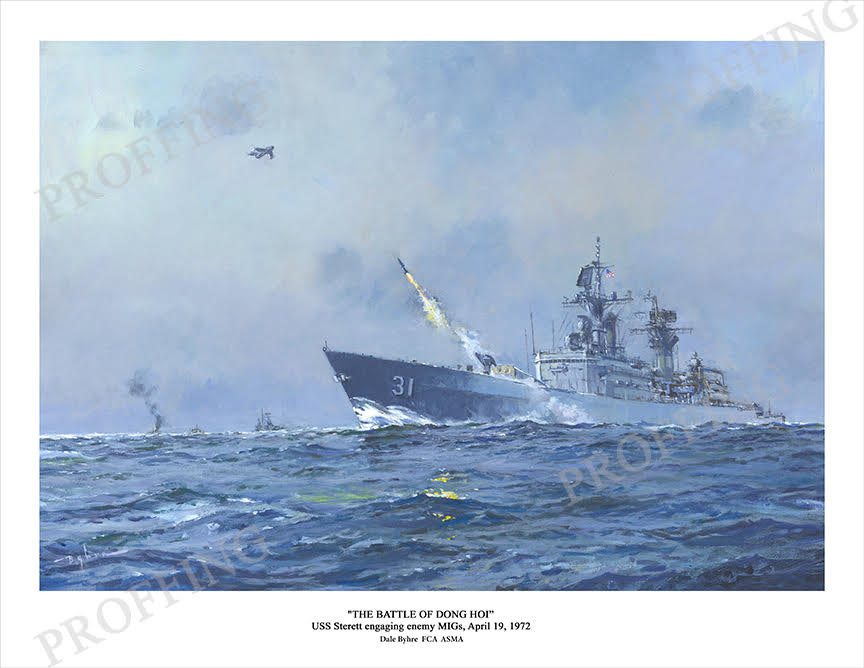 "The Battle of Dong Hoi"
Regular price $150.00 Sale
All prices are in Canadian dollars. If you are ordering from the United States, you will be charged in equivalent U.S Dollars based on your current credit card/bank account exchange rates.
Commemorating the Battle of Dong Hoi, April 19, 1972, when MIG-17's of the North Vietnamese Air Force attacked US Naval units operating offshore.  In the engagement, the destroyer USS Higbee was struck by a bomb and damaged.  Firing Terrier missiles, the guided missile frigate USS Sterett DLG-31,  successfully downed two of the MIGs.
Overall size:  17"x 22" (Image Size 14" x 20")

Signed and numbered 
Original painting not available. 
All shipping costs included to anywhere in the continental U.S.