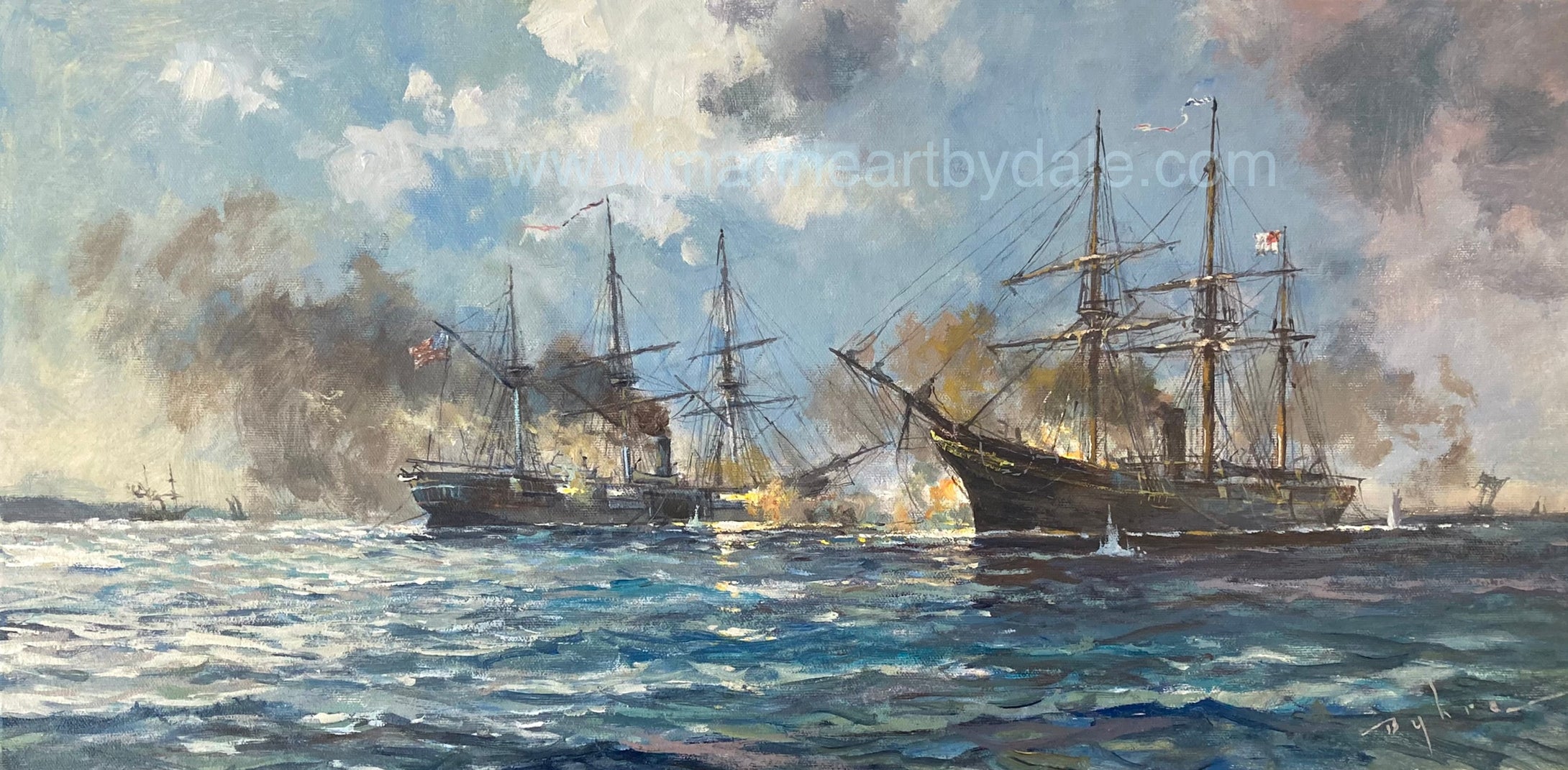 "The Last Fight of the Alabama"
Regular price $1,316.00 Sale
All prices are in Canadian dollars. If you are ordering from the United States, you will be charged in equivalent U.S Dollars based on your current credit card/bank account exchange rates.
The steam sloops USS Kearsarge and the CSS Alabama, engage in a climactic battle off of Cherbourg France in 1863.  It will be the final action of the storied Confederate raider. 
Overall size:  12"x 24"

Acrylic on Canvas unframed
All shipping costs included to anywhere in the continental U.S.