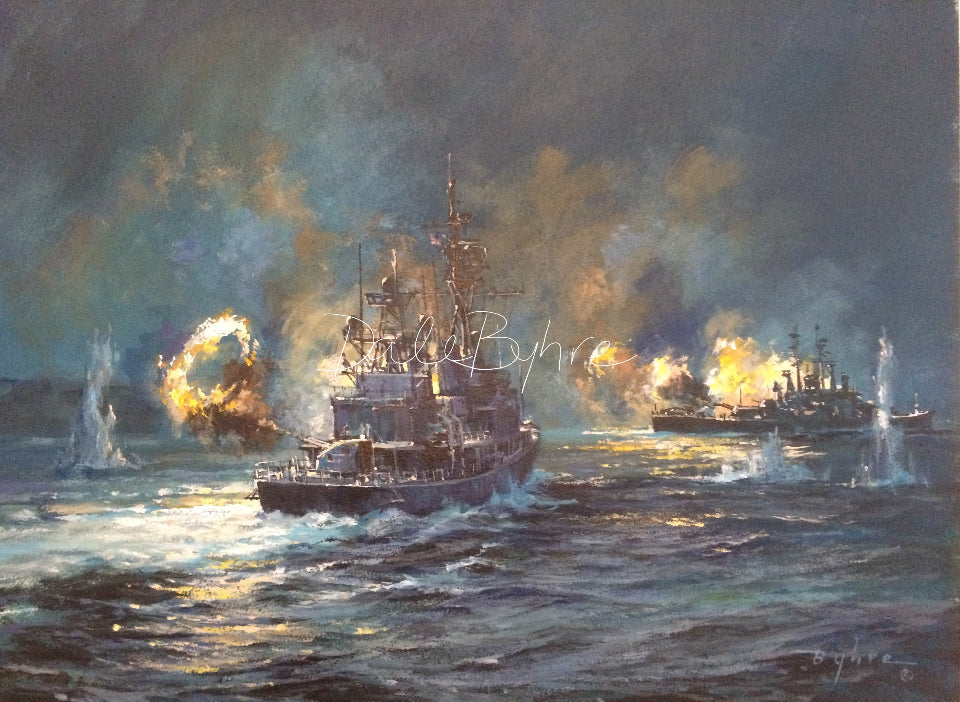 "When Lightning Followed Thunder"
Regular price $150.00 Sale
All prices are in Canadian dollars. If you are ordering from the United States, you will be charged in equivalent U.S Dollars based on your current credit card/bank account exchange rates.
This painting is of the August 1972 raid by elements of the US Navy into Haiphong harbour in North Vietnam.  It shows the destroyer USS Rowan astern of the cruiser USS Newport News, as they engage in bombarding enemy shore installations and supressing fire from enemy shore batteries.
14" x 18" are giclee prints on archival paper, limited edition of 150.
Original SOLD